200MW Solar Cell Industrial Park Project in India
20 Feb 2021
200MW Solar Cell Industrial Park Project in India
The project of Red Sun Optoelectronics Technology Co., Ltd. is located in Chennai, India. It requires real-time monitoring of electricity consumption and statistical analysis of electric energy. Also, it needs to real-time monitor and alarm cable temperature and residual leakage to avoid the fire. Besides, in order to ensure the fire fighting equipment works normally, power supply should be monitored.
Project Scope
Power Monitoring System monitors 77 multi-function meters, 1 DC screen and 1 signal screen. Leakage Fire Monitoring System monitors leakage current detector in each floor and distribution room. Fire Power Monitoring System monitors the power supply status of 4 fire- fighting equipment.
Challenge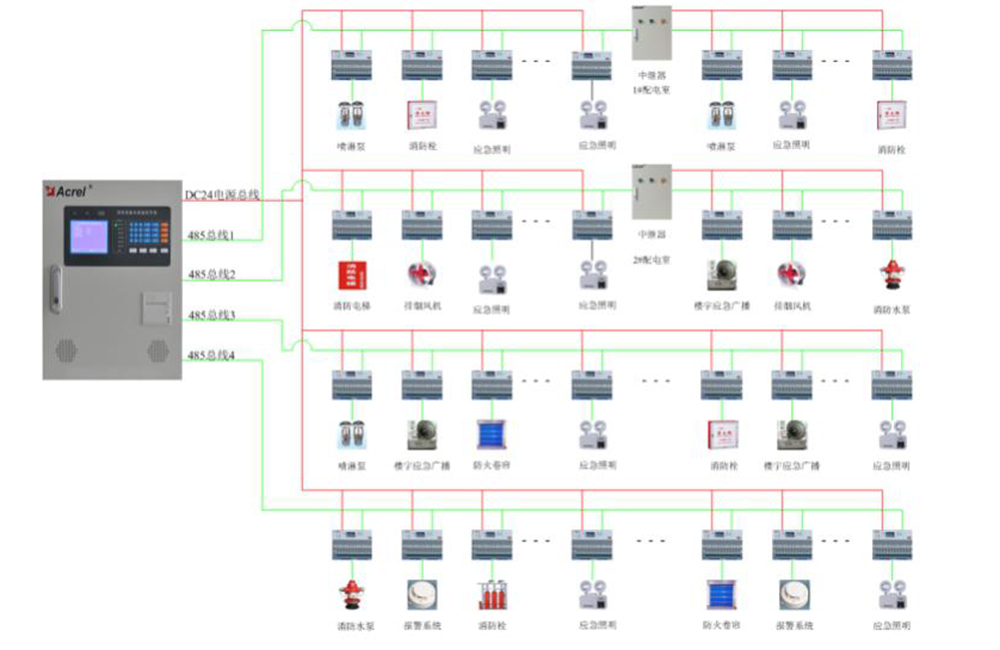 1. The integration of multiple types and sets of systems ;
2. On-site construction and project stakeholders coordination.
Solution & Result
Our company has provided Acrel-2000 power monitoring system, Acrel-6000/B leakage fire monitoring system and AFPM100/B1 fire power monitoring system. Through these three system solutions, the users not only realize real-time monitoring, statistical analysis of electric energy and real-time alarm recording, but also avoid the fire. Besides, the system ensured the normal operation of fire fighting equipment.
Communication status monitoring