ADW300 IOT power Meter(Lora,NB-IoT,4G,WIFI)
ADW300 IOT power Meter(Lora,NB-IoT,4G,WIFI)
● Measurement:3 Phase voltage,current,power,power factor,etc.
● Communication:RS485,LoRa,4G,NB or WIFI
● Max demand
● Accuracy:Class 1
● Max 4 loops temperature measurement
● 4DI/2DO
ADW series din rail energy meter is mainly used for metering three phase active energy on low voltage network. There are RS485,4G,NB-IoT,WIFI communication way in order to help customers check, get and manage the value of energy consumption remotely.
It can be installed in distribution box flexibly, achieving the different demand of measurement and statistics of distribution on different areas and different loading. Besides, it can be equipped with other modules such as temperature measurement and residual current measurement.
Specifications
LCD Display: 8 digits

Measurement: kWh, kVarh,kWh

Electrical parameters: U,P,Q,S,PF,Hz,Current

Harmonic: 2-31st

Key programming: 4 keys

Residual current: 1 channel

Temperature measurement: 4 channels

Communication: RS485(Modbus-RTU), Lora(470Mhz),4G,NB-IoT,WIFI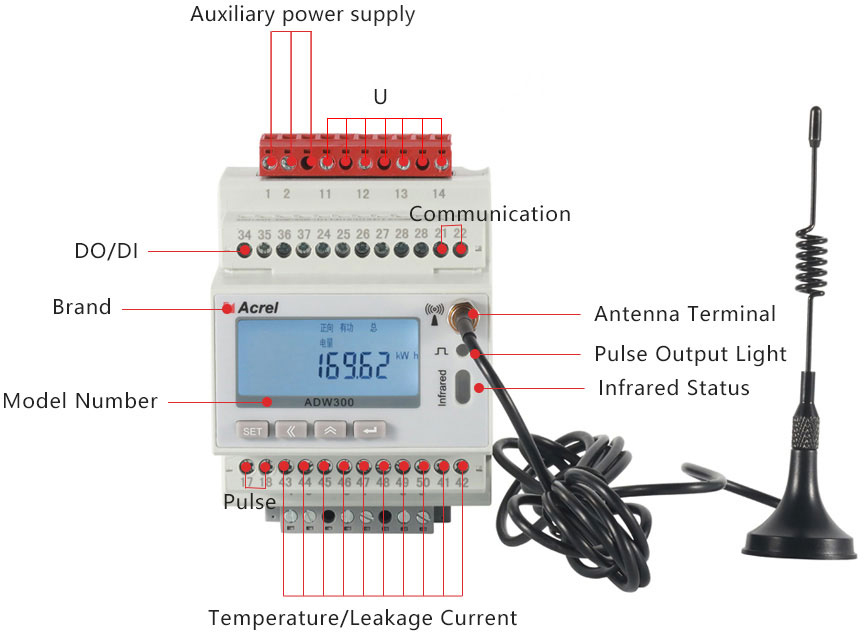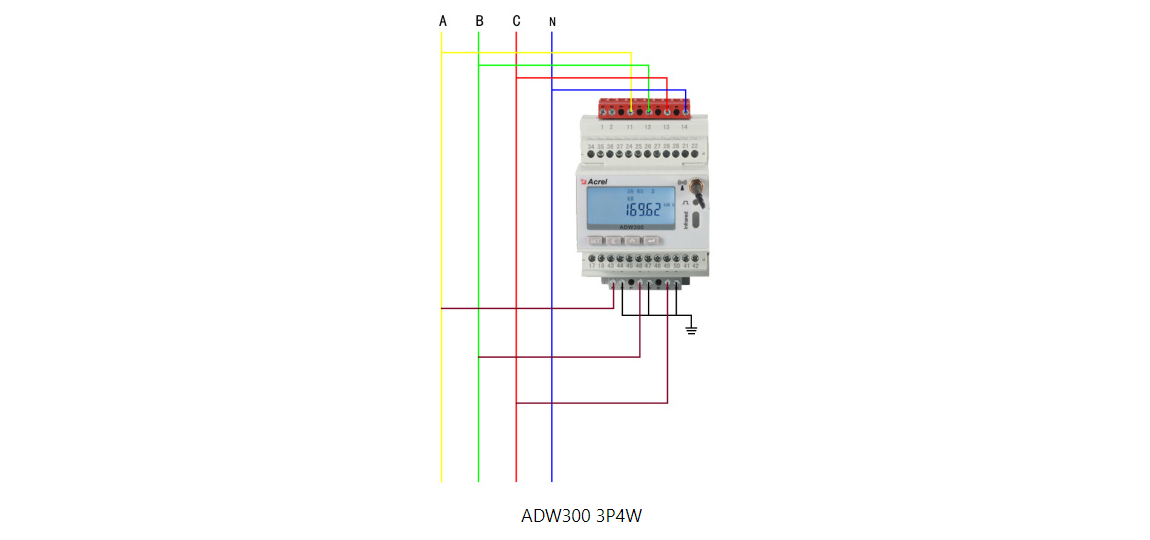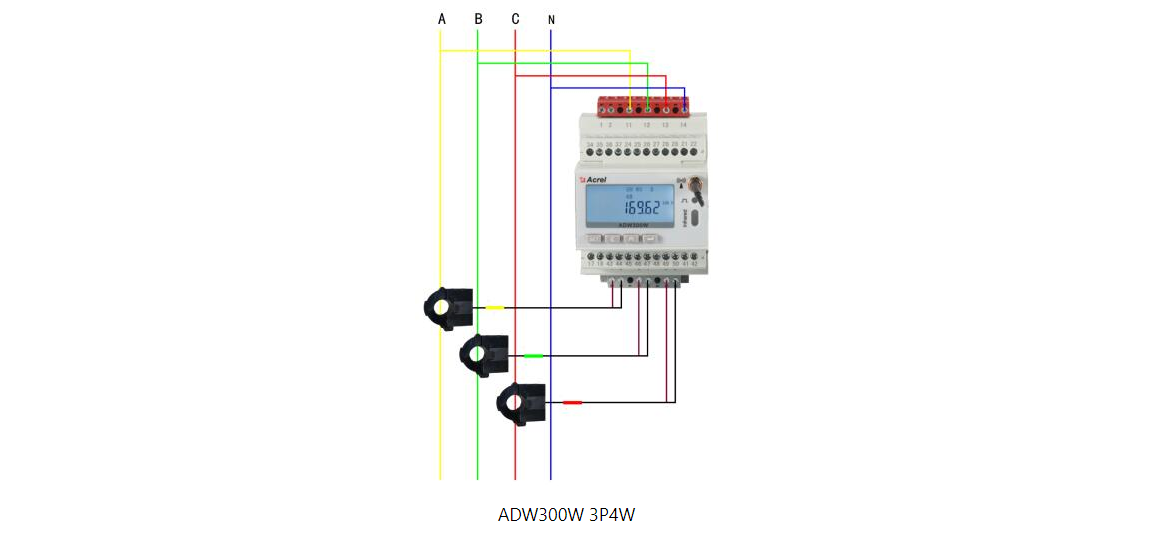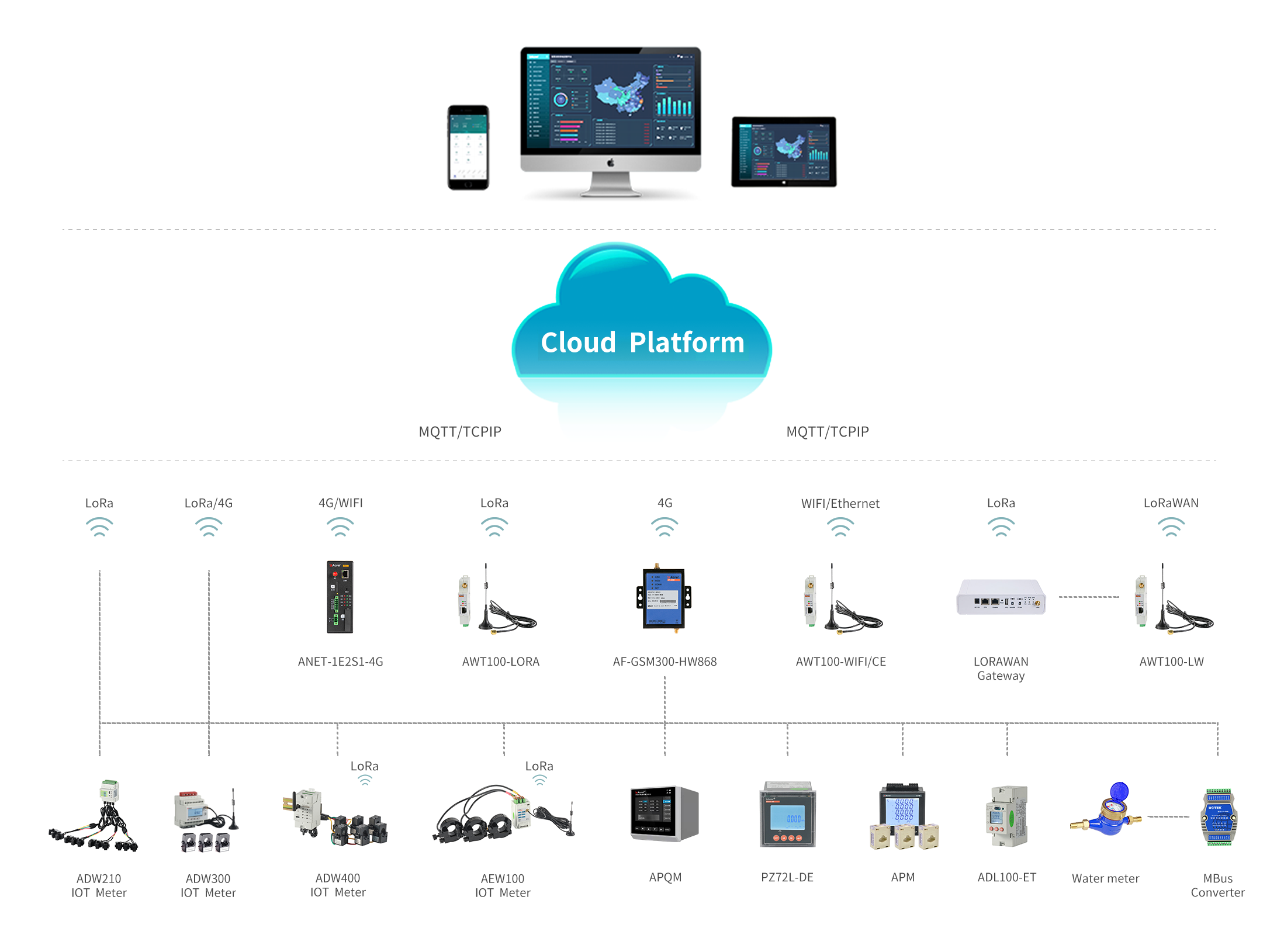 Parameter

Accuracy

Resolution

Measuring range

Statistical data

Active energy(kWh)

Class 0.5S

0.01kWh

0~999999.99kWh

Reactive energy(kvarh)

Class 2

0.01kvarh

0~999999.99kvarh

Voltage

0.2%

0.1V

50~285V

Current

0.2%

0.01A

0.01~80A

Active power

0.5%

0.001kWh

0~22.88kw

Reactive power

0.5%

0.001kvarh

0~22.8kw

Apparent power

0.5%

0.001VA

0~22.88kw

Power factor

0.2%

0.001

Frequency

0.2%

0.01HZ

45~65HZ